Jan 27, 2023
Saucisson owner works to make Slavic Village a cut above the rest
Ideastream Public Media | By Douglas J. Guth
Chef Melissa Khoury opened her butcher shop and lunch spot Saucisson in Slavic Village in 2016, intent on helping catalyze a revival of a Cleveland neighborhood hard hit by the foreclosure crisis.
Khoury's vision of a bustling streetscape has yet to be realized, as her Fleet Avenue storefront remains surrounded by shuttered shops. Yet, the food entrepreneur won't desert a community that she deems unfairly ridiculed by the media and her fellow Clevelanders alike. A pandemic pivot and the departure of Saucisson co-founder Penny Barend has further hardened Khoury against the uncertainties of business ownership.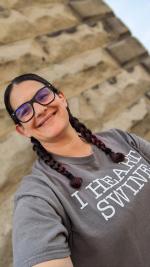 "Being a woman in this industry, I've had to fight harder to prove myself," said Khoury, a Hinckley native now living in the Jefferson neighborhood on Cleveland's West Side. "I was not even remotely scared about going into a neighborhood like Slavic Village."
Saucisson – the French word for sausage – offers visitors everything from hand-cured meats to the specialty sausages that give the business its name. Khoury and Barend arrived in Slavic Village fresh from farmers markets and pop-up shops, with new leadership on the community development side spurring their brick-and-mortar debut at the former Jaworski Meats.
The one-time Polish and Czech enclave has good highway accessibility and a dug-in population willing to stick out the aftereffects of the 2008 housing market collapse, said Khoury. Though firm in her decision, she recalls receiving feedback – some solicited, some not – from friends, colleagues and even strangers about the move. Residents sent emails lamenting the neighborhood's "good old days" and suggesting Khoury keep a shotgun under the counter.
In the years since, constant crime coverage has created the impression of Slavic Village as a dangerous place, leading to worried customers along with a dearth of meaningful development, said Khoury.
"(People) don't know this neighborhood; they don't know what's going on," Khoury said. "Find me a community that doesn't have issues, and I'll find you the pot of gold at the end of the rainbow. There's a lot to be said about kicking someone when they're down."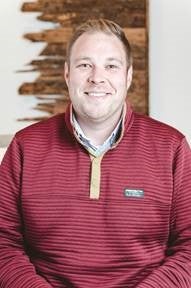 Attorney Anthony Trzaska has deep roots in the community, as his family owns Fortuna Funeral Home located next to Saucisson. An article about Khoury leaving a restaurant job to start her own butcher shop led Trzaska to suggest the former Jaworski Meats property, which he also happened to own.
"I slid into her DMs on Facebook and said let me talk to you about this building on Fleet Avenue before you settle into a location," said Trzaska. "(The idea) resonated."
Robust development has not followed Saucisson onto the street since it opened in 2016. Investors reluctant about aging building stock are not keen to take on speculative projects, Trzaska added.
"How do you take a building that needs a ton of love to be saved, to keep the fabric here real?" he said. "It takes everyone pulling in the same direction."
A bad reputation
Ward 12 Councilwoman Rebecca Maurer, whose district covers parts of Old Brooklyn, Brooklyn Centre, Tremont and Slavic Village, said a drive down Fleet Avenue highlights the hurdles faced by the district. Ready-to-use space is a major issue, followed by lax owners sitting on their properties until the neighborhood transforms into the next Ohio City or Tremont.
Maurer said she has a solution for the property owner issue.
"It's time for the city of Cleveland and CDCs to contribute," said Maurer. "Let's issue tickets to owners if they're letting their buildings rot. Let's have carrots and sticks so owners believe there's a reason to invest in their property."
Any significant plans for growth within Slavic Village were slowed by COVID, which also flipped Saucisson's business model from wholesale to retail almost instantaneously, Khoury said. Co-founder Penny Barend left for an opportunity at a restaurant in Phoenix the same year, a departure made easier by new hires and a shift in Khoury's attitude toward work.
"I realized it was okay if I couldn't do a certain task, or if I needed to bail on something," said Khoury. "The transition was more about me accepting that I'm not Superwoman, while also trusting in my staff and letting them have my back."
Unfair or not, Slavic Village's reputation is a hurdle in attracting new investment, added Khoury. The veteran shop owner is doing what she can to mitigate the negative perceptions, whether spreading the word among would-be entrepreneurs or emailing news outlets to ask for more balanced coverage.
Khoury has also spoken to Bibb administration officials about keeping Cleveland's struggling neighborhoods top of mind for investment opportunities. Conversations with City Hall have left Khoury invigorated, representing a step up in her attitude about past regimes.
"While saving the West Side Market is important, we have to look at neighborhoods like Slavic Village and Mount Pleasant, because we're not showing the residents that they matter," said Khoury. "We all have a vote, and those votes matter. I don't feel that has come across the last few years."
Khoury understands that nothing happens overnight, so the current attention from the powers that be is appreciated. Among the programming she would like to see for Slavic Village is white-box ready storefronts for small business owners. These spaces would require only minor renovations, giving entrepreneurs a "blank canvas" to work within at minimal costs.
In the meantime, Khoury will continue to fight against the same damaging comments she's heard since opening her doors. With an email signature that still reads "The Lady Butchers," Saucisson has gotten press in high-profile outlets such as Oprah Magazine and Food and Wine, as well as a 2020 appearance on the Food Network show "Beat Bobby Flay."
As a Fleet Avenue pioneer, Khoury believes she bears a certain responsibility to the neighborhood. Businesses including Saucisson and fellow mainstay Vic's Floral are proud to fight for a community that has done nothing but show support. Khoury is already well-girded for battle thanks to her push for affordable housing and other investment-attracting community improvements.
"I never thought opening a butcher shop would be such a social justice warrior thing, but how can I not stick up for the neighborhood when the neighborhood supports me?" said Khoury. "Take a moment and look at the people, and get to know what the neighborhood is about."
For Anthony Trzaska's part, the Cleveland attorney wishes Slavic Village had a million entrepreneurs with Khoury's combination of work ethic and community commitment.
"When Saucisson entered the picture, I thought it would be a home run, because it was tying the old into the new," said Trzaska. "But with what Melissa has done to put the neighborhood on the map, it's been a grand slam."