Council Approves Rule Change to Allow Public Comment, Start Delayed
Aug 19, 2021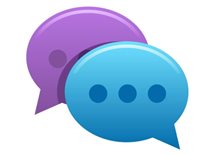 Council members voted at the meeting Wednesday, Aug 18th to change their rules that will now allow public comment at regular council meetings.

However, an amendment added to have council members vote on the procedures set up by the Clerk of Council, delays the start of public comment. The Clerk had been working to establish it to start when council returns to regular meetings on Sept. 20th. It's unclear when council will vote on the procedures.

However, council members voted on two rule changes, the first that changes language to say "…in accordance with rules and procedures established by the Clerk of Council, any person may be heard during that portion of a regular meeting set aside for public comment."

The second rule change is to add public comment into the order of business at council meetings. It will be the fifth item in the order of business. (Rule changes)

"I'm pleased that as Council President, I've brought public comment to the meetings after nearly 90 years and for the first time under the Mayor-Council form of government; so 207 years since the City was incorporated," said Council President Kevin Kelley.

Council Clerk Patricia Britt and her staff had been drafting the procedures for public comment. While not finalized, generally they allow anyone (who registers) to comment at council meetings, not limiting it to Cleveland residents or business owners.

The policy also allows speakers to talk on any topic, not limiting it to that night's council agenda.

All wishing to speak must register online, by paper form, or by phone. The entire registration form must be completed, including stating the topic they are commenting on.

Registration will open at noon on Wednesday before a Monday council meeting and will close at 2 pm on the Monday of a regular 7 pm Council meeting.

Speaking slots will be allotted by order of registration. The first 10 registrations will get the opportunity to comment for up to three minutes. There will not be a rollover list of people who will be given speaking priority at the next regular Council meeting. A new registration is required each week.

For those who don't want to comment publicly, they can submit written comments that will be distributed to all council members. Cleveland City Council has reasonable accommodation policies for those with disabilities or need language assistance, which of course will be available to all who request assistance for public comment.

Other policies include the decorum of the speaker, including not using indecent or discriminatory language; not engaging in electioneering; not endorsing or promoting any product or service, among other conduct. Violators will not be allowed to speak at the podium and may be asked to leave the Chamber.

Since the pandemic, all council meetings have been available to watch live on TV20 or live or anytime on council's YouTube page. That will continue even as council goes back to in-person meetings and will include the public comment portion of the meeting.